How do I update my community logo and background image?
You may wish to change the branding on your page to reflect a campaign you are running or a brand refresh.

Please note that this is not currently something you are able to do on mobile platforms such as tablets or smartphones.

You can follow the steps below to upload a new background image and/or logo.
1. Go to the About page of your community

2. Hover over the background image or logo until you see an "Upload Image" button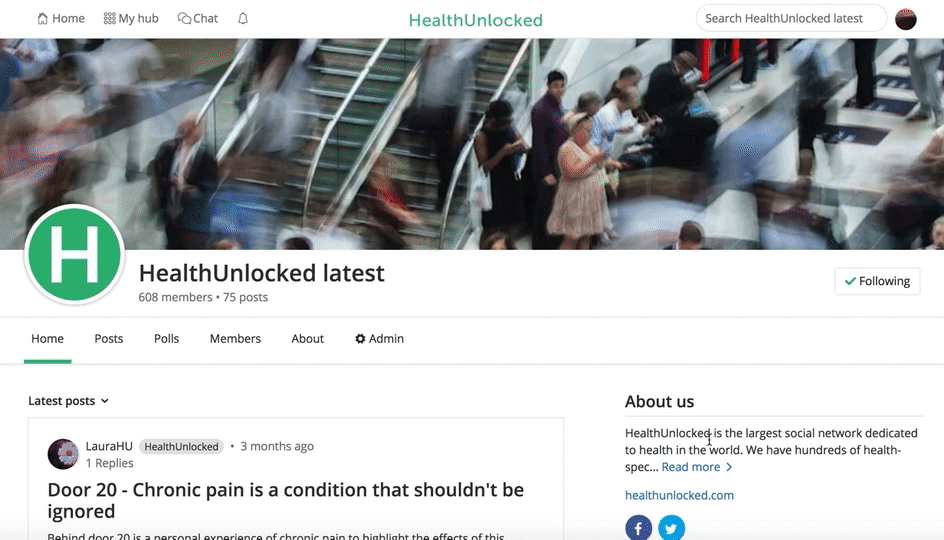 Please note our optimum dimensions to achieve the best visual effect:
Logo recommended size: 120x120px
Background recommended size: 1170px x 190px​

3. You will now be able to select an image on your computer's hard drive to upload
If you have any questions about this article or experience any technical difficulties, you can contact us at our Help Centre.
Did you find this article helpful?