How do I add/edit the community description & contact details?
HealthUnlocked is a great platform to promote your charity to new people. It is, therefore, important that they can easily access information about you and the great work that you do.
On your community homepage, next to your logo, is an "About Us" section which you can complete. This guide will explain how: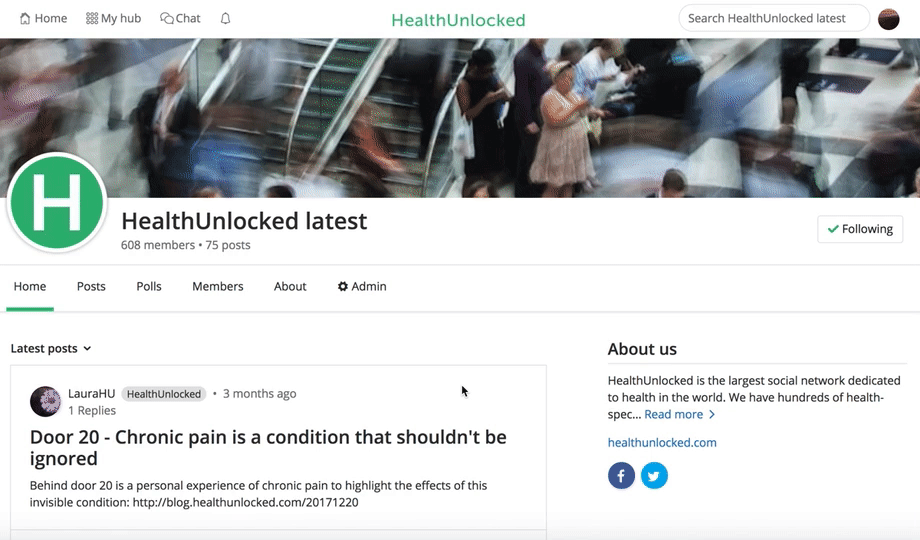 1. Click on the "Admin" button on the right side of your community homepage

2. You should now be able to access the community settings menu. Select the "About page" button on the left-hand side

3. You will now see a number of boxes where you can fill in relevant information about your charity

4. Below you will also be given the opportunity to invite members to donate to your charity

5. Before exiting the page, make sure you click the "Save" button at the bottom of the page
Did you find this article helpful?