How do I create a poll?
A poll is a great way to gain information from your community quickly. You can gather fantastic insights into the condition of the community, as well as how people interact with your charity.

Examples of poll questions include: "How do you manage your condition?" and "How did you hear about our charity?"

Please note that you must be an administrator of the community in question in order to be able to create a poll.
To create a poll, follow the steps below: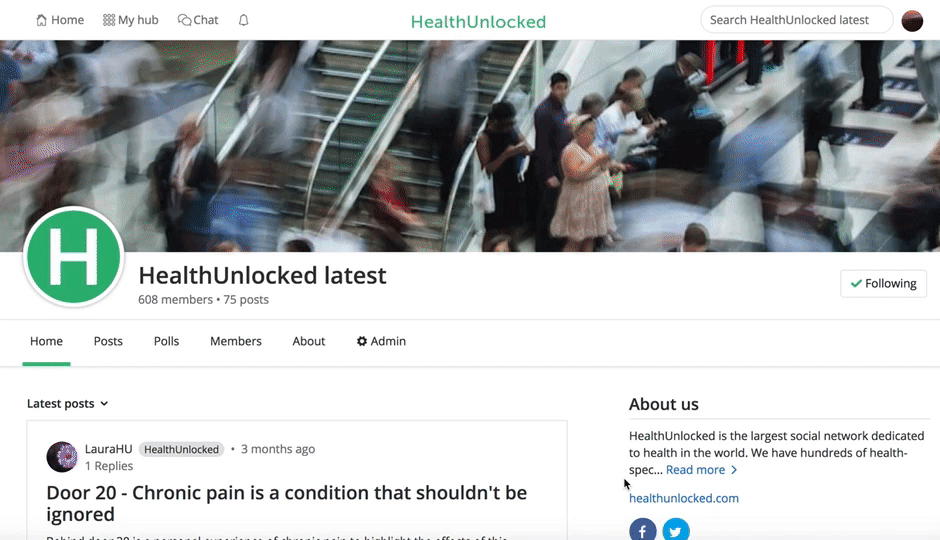 1.Once on your community page, please click the "Admin" button in the top right of the page

2. On your community dashboard, select the "Poll" button

2. Please fill in the question you would like members to answer, as well as corresponding answers. For many questions, it may be appropriate to add an Answer option as "Other (please comment below)"

3. Now select whether you would like to give members the option to choose just one answer or multiple answers

4. Click the "Submit" button once you have completed designing the poll

5. If you need to edit the poll, you can select the drop down arrow beside your post and select the "Edit" button
6. The poll should now be visible on the right side of your community home screen
If you have any questions about this article or experience any technical difficulties, please contact us below!